Kai-Lan
Is the surge in containers freight prices over?
Is the surge in containers freight prices over?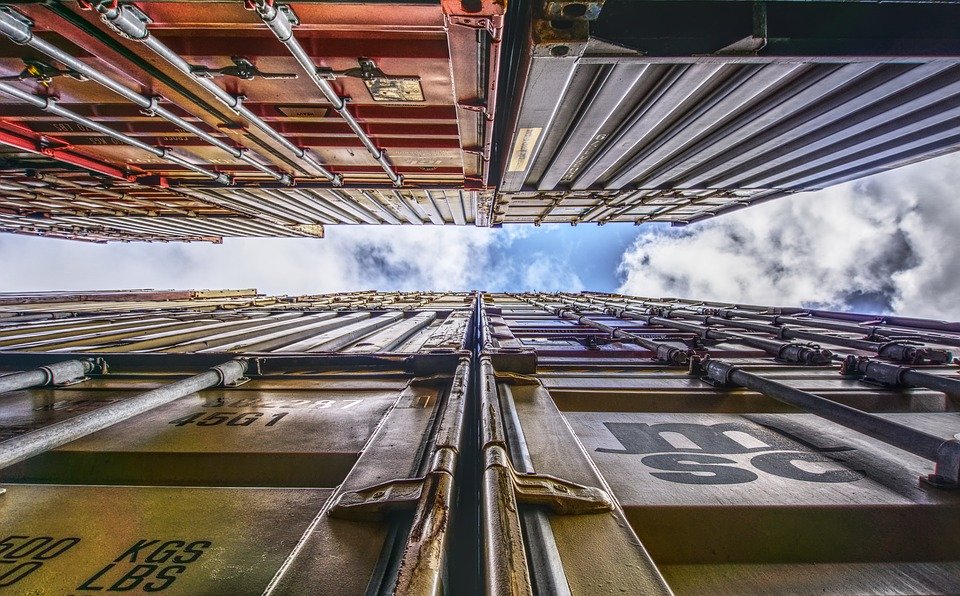 The spectacular and dizzying rise in sea freight container rates seems (finally!) to be taking a break, admittedly at an historic level: more than double the peaks reached in 2005.
Today, large importing companies like Walmart in the United States, and Ikea in Europe will charter ships and buy containers to overcome carrier failures.
According to Mikael Redin, IKEA Supply Chain Manager, "Shipping goods in containers has become 800 to 900% more expensive during the pandemic. Ships line up for weeks outside ports around the world to unload their cargo. Port congestion combined with historically high demand have created an imbalance across the global shipping market.
How did we get here?
The market is complex and cyclical, with the 2008 crisis, very low freight rates ("door to door" container from China to Europe: $ 500 compared to $ 12,000 today) associated with high bunker prices, saw many operators disappear while others embarked on a race for gigantism to achieve economies of scale.
Today, a limited supply of ships, saturated ports and an unexpected increase in demand form an explosive cocktail for soaring freight rates and the difficulty even in meeting needs on smaller trade routes, some of which are even wiped off the map!
On September 9, 2021, the French shipowner CMA-CGM, the world's third largest container carrier, suspended the increase in freight rates on spot contracts (rates negotiated for less than thirty days), a decision maintained until February 1, 2022.
Rodolphe Saade, CEO of the company headquartered in Marseille, indicates that this preventive decision aims to "favor a long-term relationship with its customers, in the face of an unprecedented situation for maritime transport".
However, this freeze appears to be an isolated business decision, and today the shortage of ship supplies sustains a strong market in the short to medium term.
Some market segments have seen their prices quadrupled since the start of the year, and players are ready to pay for rented vessels for US $ 200,000 per day, compared to US $ 6,000 under "normal" conditions.
Freight rates from India to Antwerp last year were around $ 800, today it takes $ 7,000 with no ship and / or container available guarantee.
The market could look like a bubble, but, according to analysts, it should remain at highs in the last quarter of 2021 and the first quarter of 2022.
Demand remains very strong (The October « Golden Week » in China, Christmas and Chinese New Year) logistical and port difficulties persist, particularly in the United States and Europe, Brent crude oil price at 82$, the usual « decline » observed in December and January will certainly not occur.
The market will need some time to digest…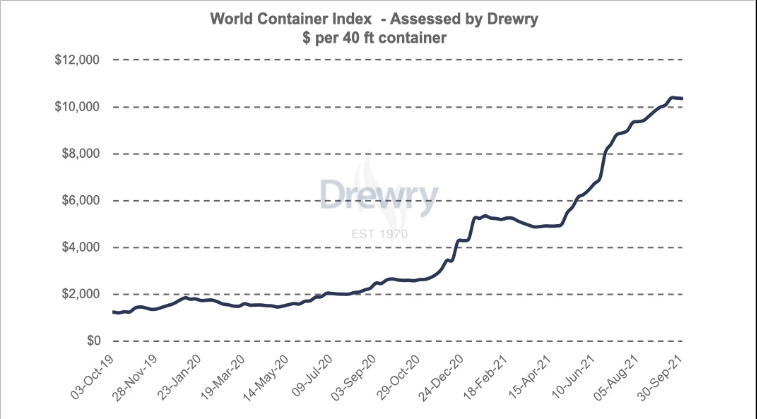 Sources : Journal de la Marine Marchande
Le Monde
go back