Kai-Lan
Harvest 2021/2022 : you said rain… what rain ?
Harvest 2021/2022 : you said rain… what rain ?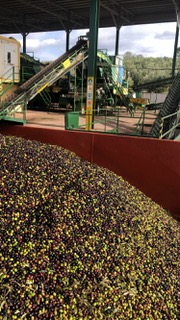 The 2021/2022 olive harvest is coming to an end in Spain and olive oil production is 867,227 tons at the end of 2021, including 530,228 tons for December alone.
The total production at the end of this campaign in Spain is still estimated at more than 1,300,000 tons, some even hope that it will reach 1,400,000 tons of oil, which would correspond to a quantity almost equivalent to that of 2020 /2021 with 1,381,538 tons.
However, the rain is still sorely lacking especially in the southernmost regions of the country.
After a terribly dry autumn, the few rains during Christmas week certainly brought some comfort to the olive and improved oil yields, but they were and unfortunately remain insufficient to constitute a water reserve.
If the olive trees are still dry in the coming spring, it is highly to be feared that the next harvest will be catastrophic.
At least, that is what producers and cooperatives fear, and they are already acting like an ants. Few offers are circulating, unless sellers need some cash-flow, and buyers are not much more active, faced with prices that remain high and that they expect to see go down.
The last few weeks have therefore been marked by a rather quiet market, with exw prices from cooperatives around 3.30€-3.40€/kg for conventional extra virgin oil and 3.10€-3.15€/kg for conventinal virgin oil, depending on the quality of course.
It is clear that the next few months will be crucial not for this harvest which seems to be finally correct in terms of both quantity and quality, but for the next one.
Undoubtedly, players in the Spanish olive market will keep an eye on the weather.
go back