Kai-Lan
NATEXPO – What balance sheet for 2022 ?
NATEXPO – What balance sheet for 2022 ?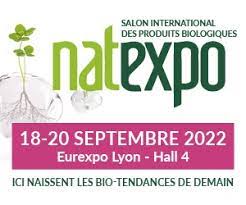 While the 3rd edition of Natexpo in Lyon closed its doors on September 20, what can we learn from the event?
This international exhibition of organic products gathered 10,177 professional visitors, distributed as follows: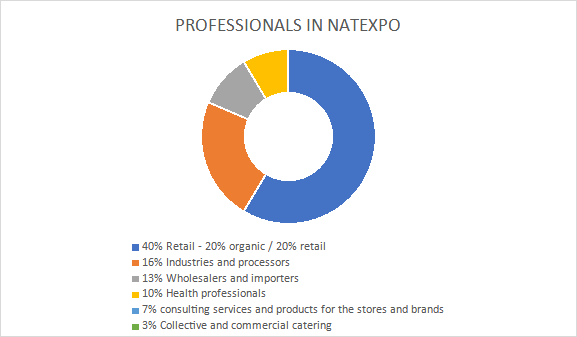 An increase in attendance of +27% compared to 2020 which is partly due to a more serene sanitary context but also by a 3-day edition instead of 2.
In any case, we are far behind the Parisian version that attracted more than 15,000 visitors in 2021.
Another downside, some deplore a particularly calm Sunday day.
Concerning the 1,800 exhibitors, just over 5% came from abroad.
7 exhibition centers were represented :
Food,
Cosmetics and Hygiene,
Ingredients,
Food Suplements,
Services and Equipment for the Store and the Brands
ECO Products / ECO Services
NEW – Solutions E-Commerce
Apart from the E-commerce division, other innovations this year, the "Local" thematic pathway to target companies with local commitments and the "Epure" thematic pathway that highlighted players in high-end organic cosmetics.
The Organic Cosmetics sector, with a forecast market share of 8.5% in 2023, i.e. an increase of 2 points, seems better off than the Food sector.
Indeed, concern was palpable among the Organic Food players who seemed to be relatively numerous to be affected by a decline in their sales.
A drop which is not surprising since it followed the step of the conventional but which is so unusual in this sector which has experienced double-growth in figures for many years.
As for consumers, according to "Natexpo Trends Journal ", they are moving more and more towards anti-waste, local and ethical products.
While waiting for the next edition from October 22 to 24, 2023, in Paris, visitors and exhibitors of Natexpo Lyon 2022 can now find on the website fifty conferences and round tables out of the 200 that took place in situ https://natexpo.com/en/animations/les-conferences-natexpo-2022-en-replay/
go back